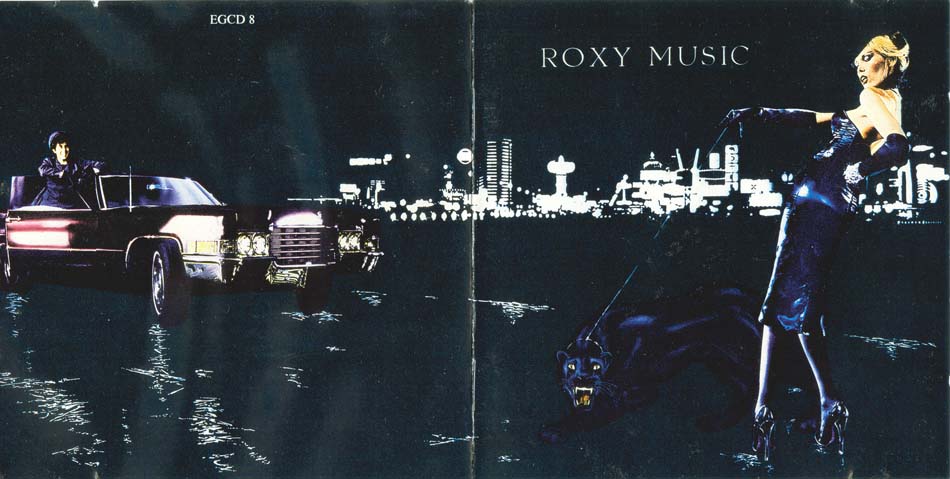 Roxy Music - For Your Pleasure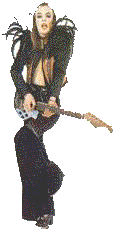 Bryan Ferry - Voice and Keyboard
Andy Mackay - Oboe and Sax
Eno - Synthesizer and Treatments
Phil Mazanera - Guitar
Paul Thompson - Drums
John Porter - Bass

Side One
1. Do The Strand *YouTube
2. Beauty Queen *YouTube
3. Strictly Confidental
4. Editions Of You *YouTube
5. In Every Dream Home A Heartache *YouTube
Side Two
1. The Bogus Man *YouTube
2. Grey Lagoons *YouTube
3. For Your Pleasure *YouTube



There´s a new sensation
A fabulous creation
A danceable solution
To teenage revolution
Do the strand love
When you feel love
It´s the new way
That´s why we say
Do the strand
Do it on the tables
Quaglino´s place or Mabel´s
Slow and gentle
Sentimental
All styles served here
Louis seize he prefer
Laissez-faire le strand
Tired of the tango
Fed up with fandango
Dance on moonbeams
Slide on rainbows
In furs or blue jeans
You know what I mean
Do the strand
Had your fill of Quadrilles
The Madison and cheap thrills
Bored with the beguine
The samba isn´t your scene
They´re playing our tune
By the pale moon
We´re incognito
Down the Llido
And we like the strand
Arabs at oasis
Eskimos and Chinese
If you feel blue
Look through who´s who
See la goulue
And nijinsky
Do the strandsky
Weary of the waltz
And mashed potato schmaltz
Rhododendron
Is a nice flower
Evergreen
It lasts forever
But it can´t beat strand power
The sphynx and mona lisa
Lolita and guernica
Did the strand



Valerie please believe
It never could work out
The time to make plans
Has passed, faded away
Oooh the way you look
Makes my starry eyes shiver
Then I look away
Too much for one day
One thing we share
Is an ideal of beauty
Treasure so rare
That even devils might care
Your swimming-pool eyes
In sea breezes they flutter
The coconut tears
Heavy-lidded they shed
Swaying palms at your feet
You´re the pride of your street
While you worship the sun
Summer lover of fun
Gold number with neighbours
Who said that you´ll go far
Maybe someday be a star
A fast mover like you
And your dreams will all come true
All of my hope, and my inspiration
I drew from you
Our life´s pattern´s drawn in sand
But the winds could not erase
The memory of your face
Deep in the night
Plying very strange cargo
Our soul-ships pass by
Solo trips to the stars - in the sky
Gliding so far
That the eye cannot follow
Where do they go
We´ll never know



Before I die I´ll write this letter
Here are the secrets you must know
Until the cloak of evening shadow
Changes to mantle of the dawn
Will it be sunny then Ii wonder?
Rolling and turning
How can I sleep?
Hold on till morning
What if I fall?
Over the hills and down the valleys
Soaring aloft and far below
Lying on stony ground the fragments
Truth is the seed we tried to sow
Marking the time spent on our journey
There isn´t much we have to show
Counting the cost in money only
Strikes me as funny don´t you know?
Tongue tied the thread of conversation
Weighing the words one tries to use
Nevertheless communication
This is the gift you must not lose
Hauling me always are the voices
Tell us are you ready now?
Sometimes I wonder if they´re real
We're ready to receive you now
Or is it my own imagination?
Have you any more to say?
Guilt is a wound that´s hard to heal
It´s a cross you have to bear
Could it be evil thoughts become me
Tell us what you´re thinking now
Some things are better left unsaid
Magical moment
The spell it is breaking
There is no light here
Is there no key?



Well I´m here looking through an old picture frame
Just waiting for the perfect view
I hope something special will step in to my life
Another fine edition of you
A pin-up done in shades of blue
Sometimes you find a yearning for the quiet life
The country air and all its joys
But badgers couldn't compensate at twice the price
For just another night with the boys oh yeah
And boys will be boys, will be boys
They say love´s a gamble, hard to win, easy lose
And while sun shines you´d better make hay
So if life is your table and fate is the wheel
Then let the chips fall where they may
In modern times the modern way
And as I was drifting past the Lorelei
I heard those slinky sirens wail - whooo
So look out sailor when you hear them croon
You´ll never been the same again oh no
Their crazy music drives you insane - this way
So love, leave me. do what you will
-who knows what tomorrow might bring?
Learn from your mistakes is my only advice
And stay cool is still the main rule
Don't play yourself for a fool
Too much cheesecake too soon
Old money´s better than new
No mention in the latest tribune
And don´t let this happen to you



In Every Dream Home a Heartache
(Ferry)
In every dream home a heartache
And every step I take
Takes me further from heaven
Is there a heaven?
I`d like to think so
Standards of living
They´re rising daily
But home oh sweet home
It´s only a saying
From bell push to faucet
In smart town apartment
The cottage is pretty
The main house a palace
Penthouse perfection
But what goes on
What to do there
Better pray there
Open plan living
Bungalow ranch style
All of its comforts
Seem so essential
I bought you mail order
My plain wrapper baby
Your skin is like vinyl
The perfect companion
You float my new pool
De luxe and delightful
Inflatable doll
My role is to serve you
Disposable darling
Can´t throw you away now
Immortal and life size
My breath is inside you
I´ll dress you up daily
And keep you till death sighs
Inflatable doll
Lover ungrateful
I blew up your body
But you blew my mind
Oh those heartaches
Dreamhome heartaches



The bogus man is on his way
As fast as he can run
He´s tired but he´ll get to you
And shoot you with his gun
Focussed his mind
On something he cared about
But it came out a shout
Just like before
The bogus man is at your heels
Now clutching at your coat
You must be quick now hurry up
He´s scratching at your throat
Concealed his doubt
By skilful evasion
But he couldn't find out
About deception
The bogus man is on his way
As fast as he can run
He´s tired but he´ll get to you
And show you lots of fun




Silver starfish with honeymoons
All these and more to choose
If you
Satin teardrops on velvet lights
Morning sickness on friday nights
Heaven knows what others i might bring
To you

Broken partings making strange goodbyes
Hopeless cases with fake alibis
Even hoping we'll be there to share
With you
Blue suns and grey lagoons
Grey lagoons
Grey lagoons



(ferry)
For your pleasure
In our present state
Part false part true
Like anything
We present ourselves
The words we use tumble
All over your shoulder
Gravel hard and loose
There all night lying
With your dark horse hiding
Abhorring such extremes
You´re rubbing shoulders
With the stars at night
Shining so bright
Getting older
But you´ll wake up soon
And fight
In the morning
Things you worried about
Last night
Will seem lighter
I hope things
Will turn out right
Old man
Through every step a change
You watch me walk away
Tara tara....