70's Rock : 70's Rock Music YouTube : 70's Rock Lyrics



70's Rock Music YouTube index ............ songs A - Z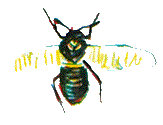 Welcome to Robbie Rocks' 70's Rock YouTube index. This is a list of all the embedded YouTube videos
found next to the lyrics on the site, so you can listen and sing as well. Where possible I have embedded
studio versions of the songs, because to me they sound better, and there aren't too many variations to the
lyrics. There is no doubt that YouTube is great, and I must give thanks to all those who share their music
with others so freely by allowing the embedding of their stuff, thanks. There is so much incredible music
to be found here and it's only just started. Please excuse broken links - still busy.
Song of the Week ...........................................
Mountain - For Yasgur's Farm
From - Climbing - No. 1 - 1970