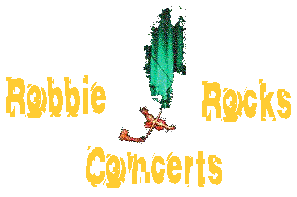 Gong - 2009


Growing up in South Africa in the 70's was great.
However, due the governments race policies, none
of our favorite rock groups ever toured there. In 1973
I spent a couple of weeks in London and went to see
Andrew Lloyd Webber's Jesus Christ Superstar at the
Palace Theatre, it was an unreal musical experience.
The night we left London, Focus played at the Rainbow.
Since I moved to Switzerland, I have made a point of
seeing as many of the 70's Rock Bands and Musicians
as possible. This is a list of what I've seen so far.


These are more or less in the order of how good they were.
The 2002 "In The Flesh" concert in Zürich was
the most unbelievable musical experience in my life.
At the time. The 2006 concert in Hyde Park was even
better. The atmosphere was fantastic, and because
of all the herbal mosquito repellant being used, no
mosquitos. Set the Controls for thr Heart of the Sun,
The Fletcher Memorial Home, Perfect Sense 1 and 2,
Incredible. To hear the album "Dark Side Of The Moon"
played live is something that can never be forgotten.


No one can play the guitar just like David Gilmour.
What a thrill to be at the Royal Albert Hall for this
concert. Tickets were sold out almost immediately
and I was lucky to get these rather crappy seats.
Although the view of the stage was slightly obstructed,
the sound was not. On An Island in full was amazing,
mind you , the best was yet to come. Arnold Layne,
Shine On You Crazy Diamond, Echoes, High Hopes
Wish You Were Here , and more, but of course the best
was Comfortably Numb, with Nick Mason on drums.




Leonard Cohen

John Mayall

Focus

Thin Lizzy

Fish

Johnny Clegg

Lou Reed

Crosby Stills and Nash

Jeff Beck

Anton Goosen & Bushrock Band

Richie Havens

The Who

Suzanne Vega

Styx